B Strong 4 Life Stength, Balance, Bone Health & Fall Prevention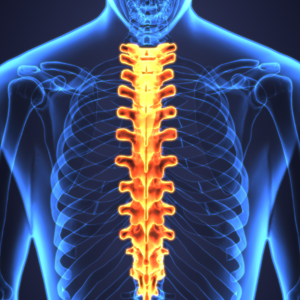 Introducing this revolutionary approach to musculo-skeletal healthcare. Dr Stabile and his Bstrong4life. Team will provide a complete initial assessment including a health history and exam, postural analysis, weight bearing radiographs, and a consultation to review all test results .
What is BSTRONG4LIFE?
BSTRONG4LIFE is a proprietary system to determine baseline structural spinal integrity , strength, postural balance and symmetry spinal integrity ,strength, postural balance and symmetry- followed by closely supervised and monitored chiropractic care and physical therapy targeted at improving posture, spinal stability, maximizing core strength, optimizing extremity joint stability, as well as improving muscle and bone mineral density (BMD)
The BStrong4Life protocol includes an initial interview and health history,physical exam, precision weight bearing radiographic examination and may also include referral for a DEXA scan (Bone Density Exam) .Once this evaluation is complete, the best course of action for each patient is determined.
PHASE 1
If a patient is in pain due to injury or an acute flare up of a chronic condition , the immediate needs of reducing pain and inflammation and returning the patient to their activities of daily living is the primary focus. Patients in phase one are treated with specific chiropractic physical therapy, acupuncture and massage therapy as needed to their unique problem, taught proper biomechanics for work, home and play, and how to further eliminate pain and improve mobility and function on their own. True health care is a team effort involving both the patient and the doctor.
PHASE2
Patients in Phase 2 will transition to Implementing patient specific exercises, stretches, and the BSTRONG4LIFE training system using whole body vibration (WBV) and the core 4 Exercises.
This unique training consists of working the entire body in 4 perfected positions, once per week for about 15 minutes. This weekly session forms the foundation for increasing the strength of the body in every capacity: bones, joints, muscles and ligaments and improving overall posture
What kind of results can be expected from the Strong4life systems?
Patients suffering from chronic spinal pain, often have at the root of their problem, a breakdown of spinal structural integrity coupled with substantial loss of core strength. This is also true in cases of osteoporosis.
Once the structural weakness is analyzed and measured, a patient- centered course of care is followed to improve or correct it. Most patients feel better, achieve a more stable underlining spinal structure, and are able to rebuild their body in a balanced efficient way. As a result, dramatic gains in strength, stability and function can be achieved.
This training regimen produces and average strength increase among all users tested of 78% in year one, and 130% in year two, many users continue well beyond this time frame, and continue to get stronger as the benefits of efficient training once per week empower them to achieve in other areas of their life. Many patients have demonstrated positive changes in bone denisity as evidenced by DEXA scan, in as little as 6 months.