Our Financial Policy and Online Forms
Our Financial Policy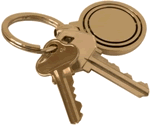 If you lose something, it costs time or money or both to recover it. That's true whether you lose your keys, your wallet or your health.
How much you're willing to invest to recover your health is largely a function of how much you value your health. Everyone values his or her health differently.
So that we can concentrate more fully on helping you reclaim your health, we make our financial policy simple, easy to understand and fair for all parties involved.
Your financial responsibility can vary depending upon whether your health problem was the result of a car accident, is preventive in nature or covered by an insurer.
---
New Patient Forms
We offer our paperwork online so you can complete it in the convenience of your own home.
---
Health History
This lets us know what's happened, but perhaps more important, where do you want to take your health?

Download & Print Form
---
Automobile Accident
If your health issue is the result of a car accident, we need some additional information.

Download & Print Form
---
Free AdobeReader®

Each form is a PDF document file. If you do not already have AdobeReader® installed on your computer, click the Adobe® image to download for free.